Have MigraLens fitted to your frame

Frames must have a full rim. Semi-rimless or rimless frames cannot be fitted with MigraLens. Please ensure frames are packed safely for shipment to us. A microfibre cloth  will be included with purchase

This option is for non-prescription lenses only. If you would like to order a pair of prescription glasses with your own frame, please select the relevant product from the main shop
---
To order your own frame with non-prescription lenses, first complete the order in the shop and then send the frame in a well protected package to the following address:

105 Theobald Street
Borehamwood
United Kingdom
WD6 4PT

We will confirm the delivery of your glasses, and will dispatch the finished product usually 10-12 business days from date of receipt
---
Better Than Blue Light Blockers
MigraLens lenses block more of the blue and red light wavelengths proven to trigger or worsen Migraine, chronic headaches, photophobia, post-concussion syndrome and traumatic brain injury


Superior Filter
91% of trialists in a peer reviewed study preferred MigraLens over their current tinted glasses used for headache and Migraine relief


Trusted
MigraLens are the only off-the-shelf migraine glasses endorsed by the Migraine Action Association


Lightweight
Maximum relief with minimal pressure on your head
Customer Reviews
09/03/2023
Yosyp S.

United Kingdom
Migra Lens glasses
My whole experience was great! I asked to fit MigraLens lens into my own frame which I sent to them by post. The team was very helpful from the beginning until the end/delivery! I highly recommend Migra Lens glasses to everyone!
03/04/2022
TARO K.

United Kingdom
Excellent Service - Highly Recommended
The lab did a fantastic job fitting Migralens's special lenses into my frames. The service was very friendly and Migralens went the extra mile to help my specific need. I highly recommend Migralens, who were recommended to me originally by my specialist vestibular migraine doctor.
02/04/2022
Lukas J.

Canada
Excellent For Programmers
I'm a software engineer and purchased the migralens lenses to be fitted to eyeglasses frames for two reasons: one being that I work with screens all day and had eyestrain/concerns about blue light affecting sight over time despite using software to filter out blue light, and another being that while I don't suffer from migraines I do have a light sensitivity to some extent as I am always squinting outside due to how bright it is. While the lenses are quite a dark green (and will look like sunglasses), your eyes adjust to the amount of light coming through the lens after a few minutes and they can still be worn indoors (except for in pretty low light areas/if a monitor is set to be quite dark). I notice the eyestrain from working is gone. The only downside to these is I don't quite like wearing them outside/during work meetings as it would appear as though I'm wearing green sunglasses, but the alternative (clearer light filtering glasses), simply don't block out enough light to be useful enough to me to justify wearing. All in all, great lenses and they were fitted to my sent-in frames perfectly. Definitely recommend these if what I talk about above sounds familiar!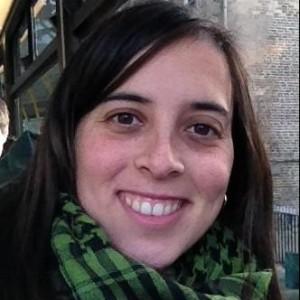 AC
07/16/2021
Ana C.

Ireland
Migralens lite filter
This is the second pair of glasses o ordered with the migraine filter, the first ones are the green and darker, and though I find them soothing once I have them on and looking at a screen, they are a bit too dark for inside. The lite filter is pinkish brown and I find it's more suitable for working indoors. It filters a bit less but most of the time that's exactly what I need :D. In both cases I got the lenses fitted to my own frames and so far I'm very happy with them. My first pair with the green filter came with some scratches inside and they were quickly to resolve the issue. This is a family company and it's always a pleasure to deal with them, they really take care of the customers. If there was something to improve in the future, I'd love if the filter lenses could have some sort of antiglare treatment on the side that is closer to the eye, because at times the light hits from the side and you get a weird reflection… but again, maybe this happens to all glasses-wearers (this is my first time using them :) ). Also, if we could get contact lenses that would also be game changing! Thanks for everything, Nici!
06/14/2021
Deborah L.

United Kingdom
Fantastic!
I ordered these because I'm autistic and suffer from sensory processing disorder, so I struggle in bright places like supermarkets and the office. I've only been using them for a couple of days, and can already notice a huge difference. I was concerned that the lenses looked too dark for indoor use, but they're not at all. I sent in my own frames, and my order was dealt with really quickly. I've been looking for glasses like these for a long time, so I am very happy. Highly recommended.
Thank you Deborah for the lovely review, I'm so happy that they're helping