EyeC MigraLens is a unisex frame offering a high level of protection

Tinted side shields and rubber tips help shape the frame around your face for total protection from unfiltered light. A soft pouch is included with purchase
Please note this style cannot be worn over prescription glasses. For styles that you can use with your prescription glasses, please select our OverView or Clip-On styles
EyeC is available made to prescription. Please return to the Shop to select the relevant prescription type
                                                           ---
Better Than Blue Light Blockers
MigraLens lenses block more of the blue and red light wavelengths proven to trigger or worsen Migraine, chronic headaches, photophobia, post-concussion syndrome and traumatic brain injury


Superior Filter
91% of people in a peer reviewed study preferred MigraLens over their current tinted glasses used for headache and Migraine relief


Trusted
MigraLens are the only off-the-shelf migraine glasses endorsed by the Migraine Action Association, National Migraine Centre and RNIB


Lightweight
Maximum relief with minimal pressure on your head
Customer Reviews
11/08/2021
Asankhaya S.

Singapore
Good glasses
I have used them once, put them on as soon as I felt the trigger and it seems to have prevents the onslaught of the symptoms. One thing to note is that, contrary to other reviews, I do not think we can wear them indoors they are too dark for that.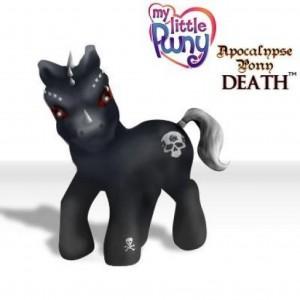 JD
09/03/2021
John D.

Canada
top marks
bought for my Girlfriend who suffers terrible migraines. She said "The lip at the top and the panels on the sides block all the peripheral light which is super helpful. They're also comfortable to wear and don't irritate my facial nerves" She has tried a wide variety of migraine glasses and these are so far the most useful. she can wear them for long periods
04/30/2021
Sarah M.

United Kingdom
Well worth trying them.
I've tried a few coloured lens glasses and these are the best make I've come across. Not too dark, you can use indoors and still read wearing them, much better than flicking glasses on and off. Definitely helps to reduce squinting eyes, a huge relief with migraine. For the price these are so worth trying, I've paid £250 for coloured lenses before! Sent out the morning after I ordered them, came with cleaning cloth and a case. Fantastic service.
Thank you Sarah, we certainly try our best to keep the glasses affordable - nobody should have to live with chronic Migraine! Glad they're helping you enjoy life :)
04/19/2021
Claire D.

Canada
Very helpful for screen sensitive migraine
I am very sensitive to screens, especially cameras (ex. Zoom). The glasses help me prevent and reduce pain.
Thank you for the review Claire!