XWrap MigraLens is a unisex narrow-fit wrap-around frame
A strong, wrap around frame is great for active lifestyles, please note that this style is a slightly tighter fit, which is perfect for a smaller head size. A soft pouch and a microfibre cloth are included with purchase
Please note this style cannot be worn over prescription glasses. For styles that you can use with your prescription glasses, please select our OverView or Clip-On styles
XWrap is available made to prescription. Please return to the Shop to select the relevant prescription type
---
Better Than Blue Light Blockers
MigraLens lenses block more of the blue and red light wavelengths proven to trigger or worsen Migraine, chronic headaches, photophobia, post-concussion syndrome and traumatic brain injury


Superior Filter
91% of trialists in a peer reviewed study preferred MigraLens over their current tinted glasses used for headache and Migraine relief


Trusted
MigraLens are the only off-the-shelf migraine glasses endorsed by the Migraine Action Association, National Migraine Centre and RNIB


Lightweight
Maximum relief with minimal pressure on your head
Customer Reviews
Best Brand of Migraine Relieving Sunglasses Around!
Migralens sunglasses are awesome. I have been using them for almost 10 years and they do the job that they were designed to do. I have purchased 5 times from this company and I have also recommended their products to a few friends, and they were very happy with them as well. Customer service is amazing in dealing with any issues that might pop up with your purchase. Not a single bad thing to say about this awesome company that has been able to significantly reduce my migraines with their awesome products. If you want a truly personalized look, I highly recommend spending a little more and sending your own frames to have them fitted with the Migralens lenses. You will not be disappointed with the quality of the work and the lens. This is a legit review from a legit customer.
09/03/2022
Marjory K.

United Kingdom
Excellent product!
I've been using Migralens for several years - I use them for driving. I broke my previous pair because they weren't in a proper case. I couldn't wait until the replacements arrived.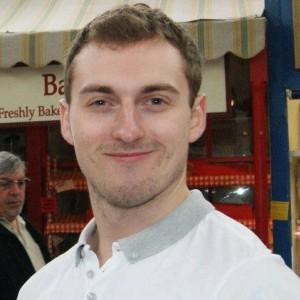 SH
09/01/2022
shaun h.

United Kingdom
EYE C
I received the last pair of 'EYE C' design migralens have left as they are discontinuing it. I communicated by email with migralens about this design, which has unique flexible twisty side arms, with the same green lens protection covering the sides. Migralens customer service discovered a last pair of these EYE C eye shields, and saved them for me until my payday to order them. Normal wrap arounds give me tension headache type pain. So exceptional customer service, and i now have the last pair of these very unique EYE C design. Green lens protects against both blue and red triggering light. unlike any other tints. It's really best indoors, brilliant under florescents, ie. supermarkets, airports. as for outdoors, it works well on overcast days,and in medium level sunlight, as it is category two. perfect for having a coffee in cafe as you've got some medium sunlight coming through plus indoor lighting separate. This is essential pair of eyeshields for the migraine sufferer, to add to FL41 rose tint pair,(indoor and polarised outdoor versions,) and I'm personally saving for a mountaineering category 4 outdoor sunglasses for extreme sunlight glare.
06/03/2022
Ronald L.

United Kingdom
XWrap Migralens Glassses
This is my second pair of XWraps, my first pair were damaged. Over the last 2 years I have found my XWraps incredibly useful, I would not like to be without them. My headaches have reduced in frequency and intensity. I cannot recommend them highly enough.
Thank you for the kind review Ronald, we are so happy they are helping!
05/13/2022
Peter S.

United Kingdom
Brilliant couldn't do without them.
These lens are an absolute life line, they really help. After a major illness I was left with and a debilitating sensitivity to light, sunlight and shop lighting. 20 mins outside is enough the trigger a reaction, completely blocking nose and ears and having to mouth breath which makes talking and eating difficult, also a dizziness and generally feeling unwell. They also help cutting out the blue light from computer screens late at night, much to the amusement of my family, sitting in the dark late night on the computer with sunglasses on. I like the wrap around Model 1002, but found the frames to be not very robust, they regularly break. I must get around to taking up the option to have the lens fitted to frames of my choice. But overall fantastic, couldn't do without them.
Thank you for the review Peter! We would be happy to assist with a custom frame, please get in touch any time